The conference is organized in a hybrid form so that all participants can attend the conference on-line or on-site if conditions pertaining Covid-19 allow.
Call for papers
The Organizing Committee invites prospective authors to submit abstracts to be considered for presentation at the conference. Abstracts should be between 250 - 300 words in length and must relate to the theme of the conference. Authors of accepted abstracts will receive instructions for preparation of full-length papers.
All submitted papers will be peer-reviewed by the Scientific Committee. The condition for including a paper in the conference proceedings and program is that at least one of the authors participates in the conference and presents his/her paper.
Official languages of the conference are English and Croatian. Simultaneous translation from English to Croatian and from Croatian to English will be provided during the conference.
---
Important dates
| | |
| --- | --- |
| December 15th 31st, 2020 | Abstract submission |
| December 31st, 2020 | Notification acceptance of abstract & call for papers |
| February 15th January 31st, 2021 | Full paper submission |
| February 25th, 2021 | Notification acceptance of papers |
| March 22nd, 2021 | Conference |
---

Publishing and Indexing
All accepted papers will be published in full length in the 1CroCEE Conference Proceedings, in both printed and digital form. DOI number (Digital Object Identifier) will be assigned to each published paper.
The authors of the papers that, in the opinion of the Scientific Committee, significantly contribute to science, will be invited to submit their extended manuscript to scientific journals: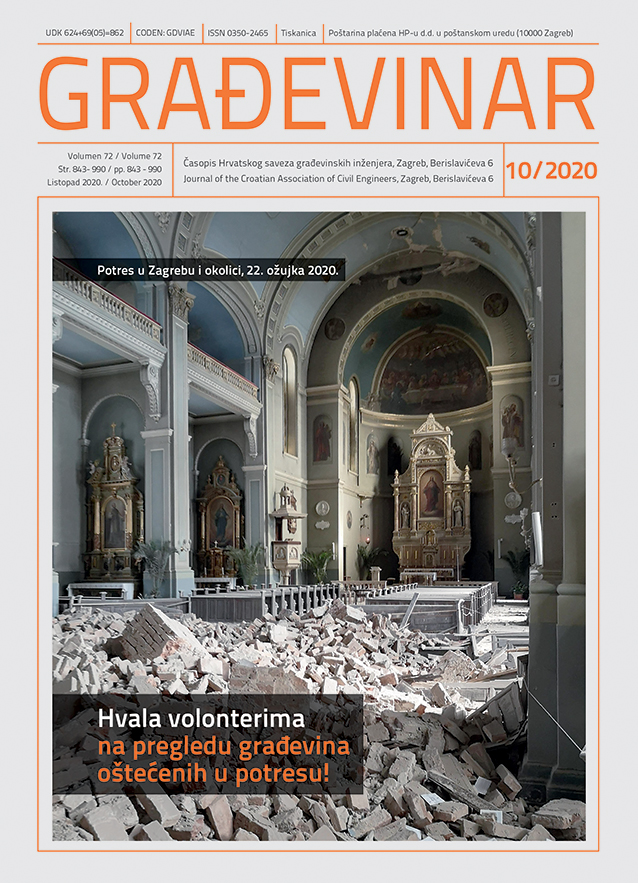 GRAĐEVINAR (WoS SCI Expanded, http://www.casopis-gradjevinar.hr/) published by the Croatian Association of Civil Engineers.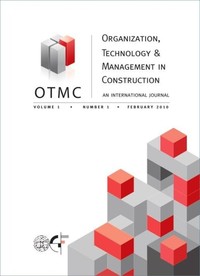 Organization, Technology & Management in Construction: An International Journal (WoS SCI Expanded, http://www.editorialmanager.com/otmcj) published by the University of Zagreb Faculty of Civil Engineering & De Gruyter, e-GFOS (WoS SCI Expanded, http://e-gfos.gfos. hr/egfos) published by the Faculty of Civil Engineering and Architecture Osijek.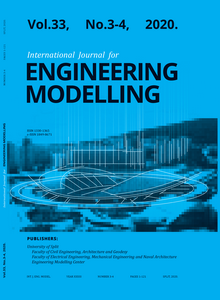 International Journal for Engineering Modelling (http://gradst.uni-st.hr/internationaljournal-for-engineering-modelling) published by University of Split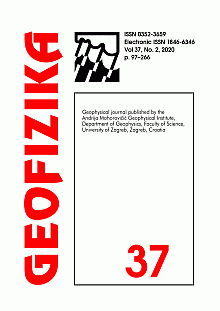 Geofizika (WoS SCI Expanded, WoS Current Contents, http://geofizika-journal.gfz.hr/) published by the Andrija Mohorovičić Geophysical Institute of the Department of Geophysics, Faculty of Science, University of Zagreb, in accordance with the usual procedure for publication.
SPECIAL ISSUE OF JOURNAL "BUILDINGS" by MDPI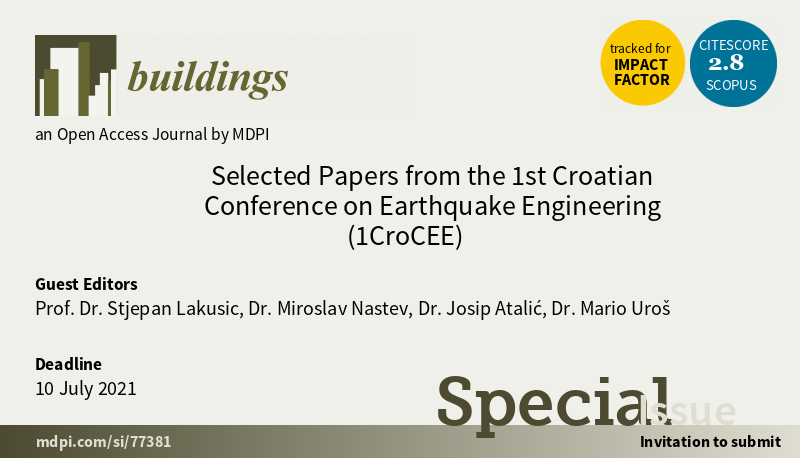 Selected papers from the conference will be published in special issue of Buildings, an Open Access Journal by MPDI.
Open Access: free for readers, with article processing charges (APC) paid by authors or their institutions.
High Visibility: indexed by the Science Citation Index Expanded (Web of Science), Scopus and other databases.
CiteScore (2019 Scopus data): 2.8; ranked 15/126 (Q1) in "Architecture", 54/174 (Q2) in "Building and Construction" and 114/310 (Q2) in "Civil and Structural Engineering".
Read more at: https://www.mdpi.com/journal/buildings/special_issues/1CroCEE
---
Copyright Notice
Authors who submit to this conference agree to the following terms:
a) Authors retain copyright over their work, while allowing the conference to place this unpublished work under a Creative Commons Attribution License, which allows others to freely access, use, and share the work, with an acknowledgement of the work's authorship and its initial presentation at this conference.
b) Accepted full papers will be published in the 1CroCEE Conference Proceedings as hard copy as well as in digital form (on a USB).
c) Accepted papers in short form (title, abstract, authors and keywords) will be published at the conference website after the conference. Papers in long form (full papers or extended abstracts in PDF) will be published in open access 12 months after the conference.